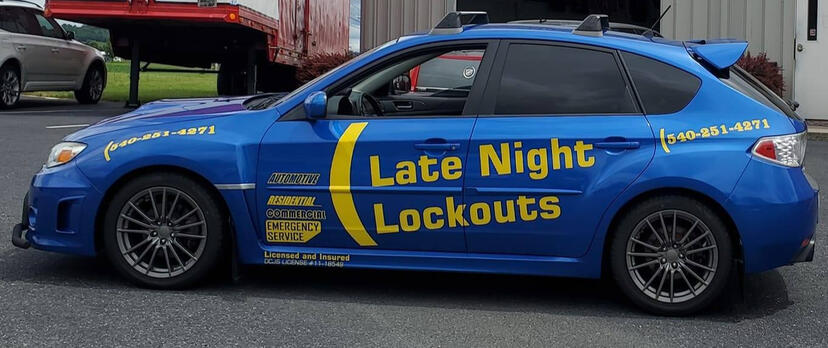 Late Night Locksmith
---
We are a local Eagle Scout owned and operated general service locksmith company that currently offers the following services 24/7
-
Locked vehicle and building entry
-
Lost key origination (Car keys when all of yours went down the toilette, in trash, or swimming in the river)
-
On site car key duplication
-
Full inventory of chip keys with limited remote head inventory on hand. All remote head keys available on demand with a 3 to 5 day turn around
-
Commercial service
ex. door closers, mortise locks service, panic hardware
-
Residential Service
ex. re-key and hardware replacement
-We are striving to expand our offerings to include extensive Automotive key services and complete commercial service offerings. If we don't have anything on hand we can overnight any part you need.Contact us at 540-251-4271
Or email us at [email protected]
Service Area
---
Emergency and General Service are available 24/7 in Harrisonburg, Rockingham, Dayton, Broadway, Bridgewater, Weyers cave, Grottoes, Verona, Staunton, Elkton, Hinton, Timberville, New Market, and Mt. Jackson, Waynesboro, Stuarts Draft, and Winchester. We are currently dispatched from the Harrisonburg area.Contact us at 540-251-4271
Or email us at [email protected]
The Services
---
Damage Free LockoutsIf you are locked out from your; home, business, car, truck, camper, or big rig, rest assured we can get you inside again, any time of day because we offer 24/7 Damage free lockout service.Car KeysWe carry a full selection of chipped keys for emergency origination if you lose your only car key. Additionally we can order any remote head key we don't have in inventory and have it within 3 business days for no extra fee, or overnight for $20. We have keys for: Acura, Buick, Cadillac, Chevrolet Chrysler, Dodge, Ford, GMC, Honda, Hyundai, Infinity, Jeep, Kia, Lexus, Lincoln, Mazda, Mercury, Mitsubishi, Nissan, Subaru, Toyota, and more on hand.Commercial Service
General hardware replacement and installation of mortise locks, lever sets, master key systems, panic bar hardware and more.All services will be offered on site, at your convenience.Damage free service applies to all Automotive lockouts. Some house locks and business locks do not allow bypassing without breaking the lock. Ex Schlage +, or a failed lock.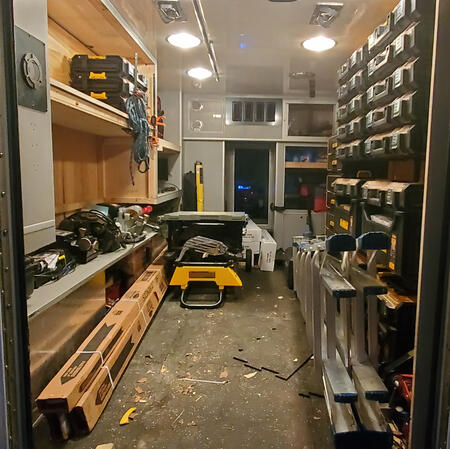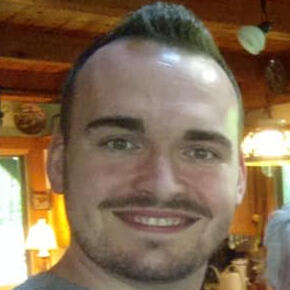 The Locksmiths
---
My name is David Ferguson and I am the man behind the tools that will solve your Lock problems. I started my life as a Locksmith back in November of 2012. I have been certified by the Department of Criminal Justice both as a Locksmith since 2012 and as a Compliance Agent since May of 2020. I have extensive experience and training in the Automotive Locksmith world, as well as general Commercial and Residential experience. Recent life events made my dream to offer 24/7 emergency and general service Locksmith services possible in May of 2020.In January of 2022 we began the process of adding our first technician to the roster.
In June of 2022 we are happy to announce that we have added James Rose to our roster after he completed his DCJS Class and registration.
© Untitled. All rights reserved.
<meta name="google-site-verification" content="Etw639mzDZ5lJGXvLXgP9Ht216_w87-01qkEodNwpe8" />